What does Valentine's Day mean to you?
A day to show your favourite someone how special they are?
A day to stuff yourself with heart shaped chocolates?
A day to laugh at people that buy into romantic 'crap'?
[Pinterest]
Do you think about gifts? Flowers for your sweetie? Dinner by candlelight? Something homemade and from the heart?
[source]
Is it a time to celebrate only your significant other? Or do you take the opportunity to tell all of your important someones…whether boyfriend, husband, mother, daughter, or lifelong best friend…how much they are loved?
[source]
I don't have any set in stone rules about Valentine's Day, but I do know that I love the idea that there is one day to let loved ones know how special they are. It would be nice if we were able to do that every day but it just doesn't work that way, you know?
Some years are more extravagant than others with beautiful wine and fancy gifts, and some years it's subdued and sealed with a hug. Celebrate in your own way…just celebrate!
Obviously from my kitchen will come Valentine's Day treats (duh, right?!). I have three days to decide what the bestest idea for this year is…
The cute route…
[source]
Sweet and simple…
[source]
Delightfully decadent…
[source]
Oh, how will I decide? The Valentine's dilemma!!
Of course, I could always just go with a card. Everyone loves a good card.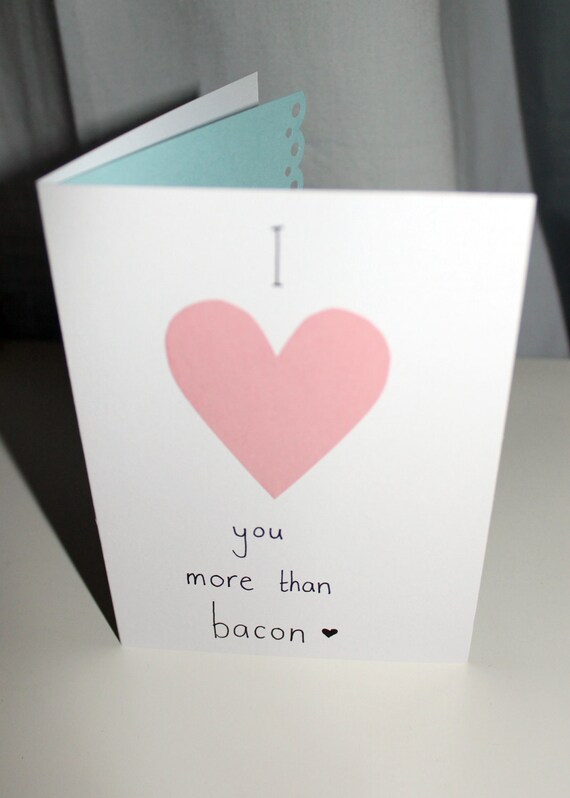 [source]
Because really…what Valentine's treat could ever top the love of bacon?